Works by Bill Dawson 1950-2019
Redcar Palace is delighted to present the first solo exhibition of large scale paintings by Bill Dawson. 'Teabreak for the diamond gardener' opening on the 21st April 2023. The exhibition will then run until 20th May 2023.
This exhibition came about through conversations with old friends and introductions to new ones. Bill's paintings have remained untouched and unseen since their creation between the 1970s and 1980s, but after his death in 2019 we were invited to visit the works in his home in Linthorpe, Middlesbrough, where we were met with incredibly precise paintings and unrecognised talent.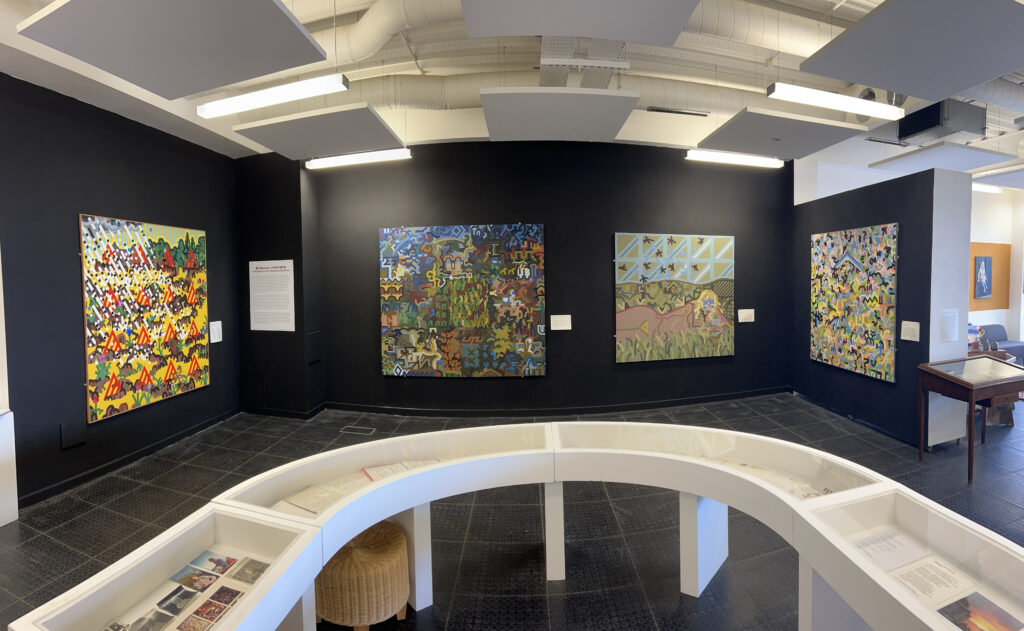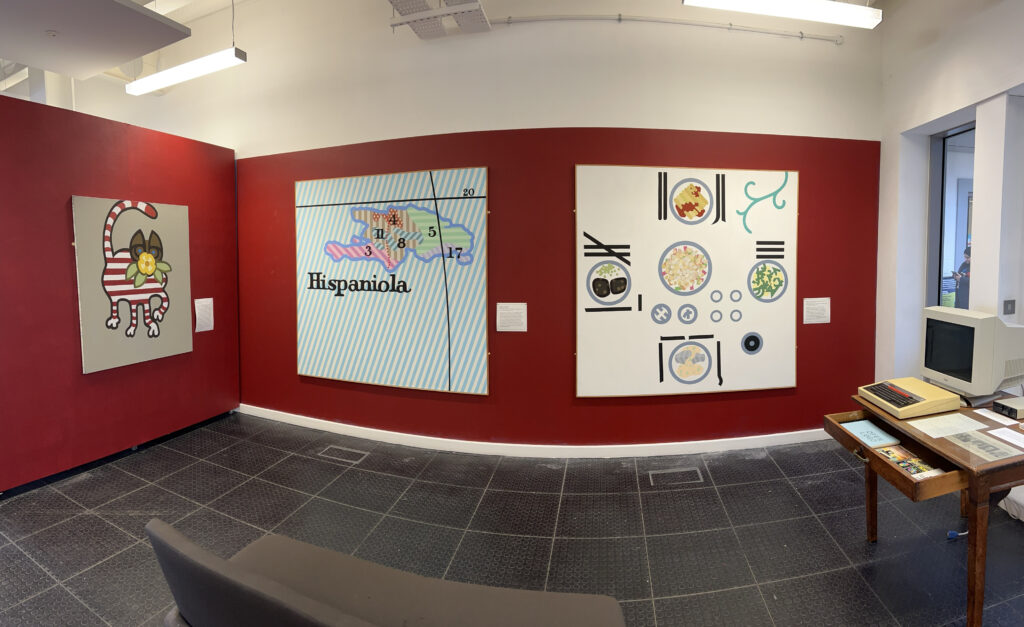 Bill enrolled on the foundation course at Middlesbrough school of art in early 1970s and went on to study fine art at Newcastle Polytechnic. He was then selected to study painting at the Royal College of Art in London between 1974 and 1976 which exposed him to new art scenes and influenced his aesthetic choices. His painting style grew from interests in late British Pop Art and he began to develop a visual language that was very much his own. He was desperate to move back to his hometown, but on his return he was unable to find exhibitions in the North East, so he sought work teaching computer science and his paintings remained ensconced in his home.
Bill's background in teaching and working with computers brings a coded element to the paintings, juxtaposing utopian landscapes with hidden coded language. In the accompanying sketch books you can see the repetition in the signs and narratives he built into the final paintings.
This is an incredible opportunity to view works that have been hidden for decades, by an artist who should have been recognised during his lifetime. We want to celebrate the talent that was Bill Dawson and invite you to raise a glass to his beautiful works.
Redcar Palace is an arts venue on the Redcar seafront which emerged during the pandemic and as a space to rethink how an arts organisation can build relations with the people around it through our exhibitions, workshops and our honesty shop featuring work by over 50 locally based creatives. Tees Valley Arts will be joining the Arts Council National Portfolio programme in April 2023.