Grace Redpath
Website

Profile

I am a postgraduate student at the University of Brighton undertaking a Masters Degree in Curating Collections and Heritage, which is due to be completed in September 2021. I was previously based in South East London but relocated back home to the North East in Spring 2020 due to the COVID-19 pandemic. I began volunteering for Tees Valley Arts in January 2021 and was welcomed on board as part of the team in June when I took up the role of Assistant Curator. My previous heritage experience includes working with the R.A. Gibson Photographic Collection at Hackney Archives and undertaking a six month work placement at the National Maritime Museum in Greenwich. Here I produced guidance for the formation of the Pacific Diaspora Advisory Group and produced "evidence and enquiry" workshops with a SEND school around the museums collections. I am especially interested in pyschogeography and the mundane overlooked elements of our everyday lives.
Posts & Pages: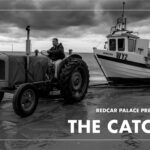 The Redcar Palace is delighted to present The Catch
Posted on 16/11/2021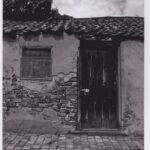 The Catch is a creative community project developed by local writer Carmen Markus to share the story of Redcar's fishing community.
Posted on 28/07/2021
The story of how North East Statues discovered Eddie Hawkings pregnant woman statue and arranged for it's be returned to North Tees Hospital.
Posted on 24/06/2021